This adventure will require some preparation, which will be straightforward for those having experience in canoeing, camping, and hiking. If you don't have a canoe, one place to rent one is Pepacton Bait and Tackle in Arkville (845-586-6211 or 845 750-5061 or by email farmertom19669593@gmail.com). Alternatively, two of the suggested camping options do not require a canoe. You will also need adequate food and drink, as there are no stores in the vicinity of these camping and hiking locations (in the mountains south of the Pepacton Reservoir). With a bit of menu planning (one dinner, one breakfast, and one lunch) you should be well prepared for this simple trip.
There are some great camping opportunities up the Barkaboom Road and beyond. Specifically, three options are presented for this trip: Big Pond, Little Pond, and Alder Lake.
Overnight Camping
Big Pond is ideal for an easy overnight canoe camp. It is close to the road and there are eight designated campsites. You can drop your canoe and equipment at the parking area near the south side of the lake, park your vehicle at the parking area just south of the lake, and take the short walk back to your canoe. You'll probably want to leave plenty of time to locate a campsite, set-up, paddle around the pond a bit, and prepare dinner.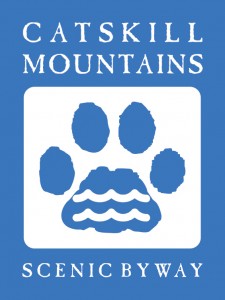 Little Pond Campground  is a less-primitive camping facility with several amenities (e.g. trailer hook-ups, showers, vending, etc.) as well as tent sites. A convenient option is being able to rent a boat onsite for paddling on Little Pond. Please note that the facility is generally open late May until early October and there is a user fee. The entrance is located a half-mile south of Big Pond on the right.
Alder Lake, like Big and Little Ponds, is open for non-motorized boating, yet many choose this location for camping only. Numerous sites are located around the lake on a 1.5-mile loop trail and are easily reached from the parking area. The lake serves as a scenic backdrop for an overnight camp, and it offers great fishing and bird-watching opportunities.
Day Hike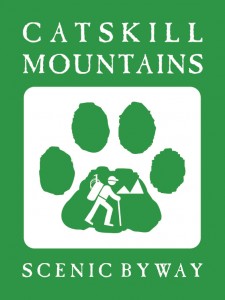 Once you've had breakfast, broken camp, and returned to your vehicle, continue farther up the Beaverkill Valley to the trailhead for Balsam Lake Mountain. (The trailhead is located at the end of Beaverkill Road, just over 8 miles east of the junction with Alder Lake Road.) Here you will embark on a relatively easy approach to reach the fire tower and its excellent views. This out-and-back hike has about 1200′ in elevation gain to reach the tower and is 3.5 miles round trip. The picnic table or the cabin atop the fire tower (if open) are both popular spots to eat your packed lunch.