"Our mission is to teach, inspire and build community through shared experiences in nature, history and the arts."
Nestled in the Catskills in Olivebridge, New York on 385 acres of fields, forests, trails, and streams, the Ashokan Center is a special blend of geologic, natural and human history. It is a place where nature nurtures learning-learning informs culture-culture shapes community-and community changes the world-one step at a time.
Located at 477 Beaverkill Rd. Olivebridge, NY 12461 just a short distance from Rte 28. info@ashokancenter.org. 845-657-8333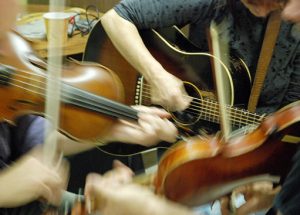 Ashokan is home to a growing group of organizations, including Ashokan Music & Dance Camps, led by Jay Ungar and Molly Mason since 1981. The Ashokan Foundation development has set the stage for renovation and renewal with a focus that truly defines the Catskills: outdoors, history, community and the arts with classroom spaces, dining rooms for 200 people and semi-private and shared residential lodges for 150 guests to accommodate the growing population of enthusiastic visitors. http://www.ashokancenter.org.