On the Catskill Mountains Scenic Byway, skiing and snowboarding is all about Belleayre Mountain, located off of State Route 28 in Highmount, NY.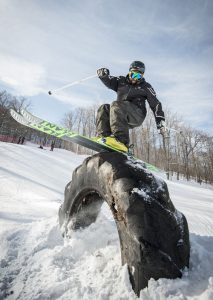 Enjoy your winter at Belleayre.  We have 50 trails, parks and glades, a vertical drop of 1,404 feet, 8 lifts and 4 lodges.  Whether you are a beginner or an expert we have something for you.  From easy green runs to the bumps, glades and parks on more expert terrain, you will find something to enjoy. The mountain is located off of State Route 28 in Highmount, NY, just hours from New York City.
Belleayre offers skiing and snowboarding and tons of fun winter events such as the weekend race series, tailgate, turn n' burn, cardboard classic, dummy races, the torchlight parade & jam and many more in the winter months and when the snow guns are shut off for the season, there are a ton of things to do from swimming at the beach to biking and everything between.
And there is more at Belleayre, all year round!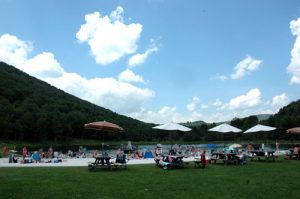 The Belleayre Beach is your place for swimming, boating and summer fun.  The beach at Pine Hill Lake is a place for the whole family.  We offer swimming, picnicking, horseshoe pits, volleyball, basketball, boat rentals (pedal boats, kayaks and row boats), stand on top paddle board rentals, fishing, hiking and great relaxation.  The beach is open Memorial Day Weekend through Labor Day Weekend.
Belleayre is open for mountain biking in late April.  All trails may be used for biking in the Upper, Lower and Cross Country areas. There is no charge for the use of the trails; however, the trails can only be accessed by biking.  The chairlift is not equipped to carry mountain bikes at this time.
Spend the summer day hiking at Belleayre.  We have everything from easy beginner to more advance trails.  If you just want to take the family out for a nice easy stroll, or if you want to gear up and get out there and do some major hiking Belleayre has it.
Take a ride to the summit of Belleayre for breathtaking views of the Catskill Mountains.  Once you reach the top, you can take a walk along the summit, have a picnic lunch, or just enjoy the peace and quiet.
The Belleayre Skyride will run midweek for Groups only from June 15 through August 28.  Call 845-254-6116 for more information .
Other dates the sky ride will be open: Columbus Day Weekend on October 8 & 9, 2016, From 10:00 am to 5:00 pm.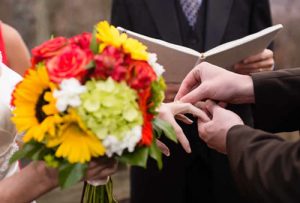 Whether you are an experienced meeting professional or an excited bride-to-be, our coordinator will provide personal service from start to finish, helping you plan an outstanding event for you and your guests. Join us for an endurance race, mud run, beach parties and more each summer!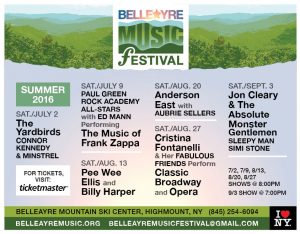 The Belleayre Music Festival returns each summer to host concerts at Belleayre.  The not-for-profit Belleayre Conservatory presents a variety of music inside the Discovery Lodge at the base of Belleayre Mountain from 4th of July weekend through Labor Day weekend. Dinner, drinks, and a stellar mountain atmosphere make for a great summer of music in the Catskills.
Belleayre Mountain
PO Box 313, 181 Galli Curci Road, Highmount, NY 12441
800.942.6904 | 845.254.5600 | www.belleayre.com | belleayre@belleayre.com