The Belleayre Music Festival
July 2 – September 3, 2016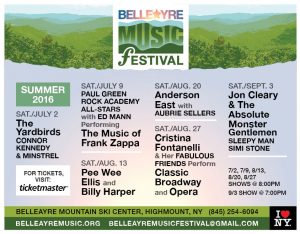 A Summer-long concert series offering eclectic programming from blues, jazz, and soul all the way to classical and rock & roll.
The Shandaken Studio Tour
July 15-17, 2016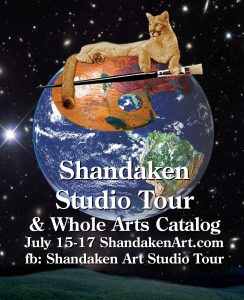 Art is all over the place!  The annual Shandaken Studio Tour will take you to places not often seen where artists, craftsmen and sculptures share their workspaces and galleries with you. Shandaken offers many arts venues for year-round entertainment and sharing of the creative spirit.
Enjoy the 2016 tour and visit Shandaken often all year-long to be part of the arts along the Catskill Mountains Scenic Byway.
Visit the Website  or email at info@ShandakenArt.com
 Andes Margaretville Roxbury
Open Studios 2016
July 30-31, 2016

The Phoenicia International Festival of the Voice
August 4-7, 2016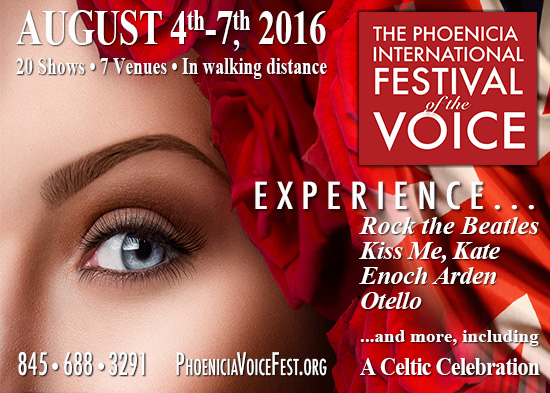 The Phoenicia International Festival of the Voice promotes the human voice as an instrument of healing, peace and artistic expression through presenting world class performances in Phoenicia, New York and surrounding areas. From opera to gospel, world music to Broadway, the Festival celebrates the human voice in all its multi-faceted glory.
The Great Catskill Mountain BBQ Fest
August 27, 2016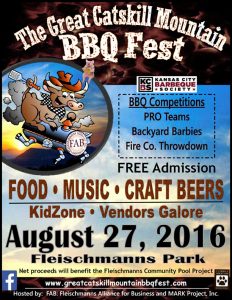 Prepare to have your world and taste buds rocked! On Saturday August 27th. The Fleischmanns Alliance for Business will host "The Catskill Mountain BBQ Fest" the first ever Kansas City Barbecue Society sanctioned Professional Barbecue Competition to be held in the Catskill Park Region! A day filled with great eats, fantastic music, attractions galore, lots of prize money and of course…bragging rights!